This Texas girl moved to New York city with some big dreams and a college degree in Photojournalism before working a series of odd jobs and ultimately deciding to return home to Texas. On her way out of the state, literally, she got a call that was the first of a couple of life changing moments — from Conde Nast who wanted her to interview for Architectural Digest Magazine. Even though she was dressed in a t-shirt and jeans and had all of her luggage with her, she got the job - and spent the next five years working her way up to Assistant Editor, with a very successful column called "Mary's Finds."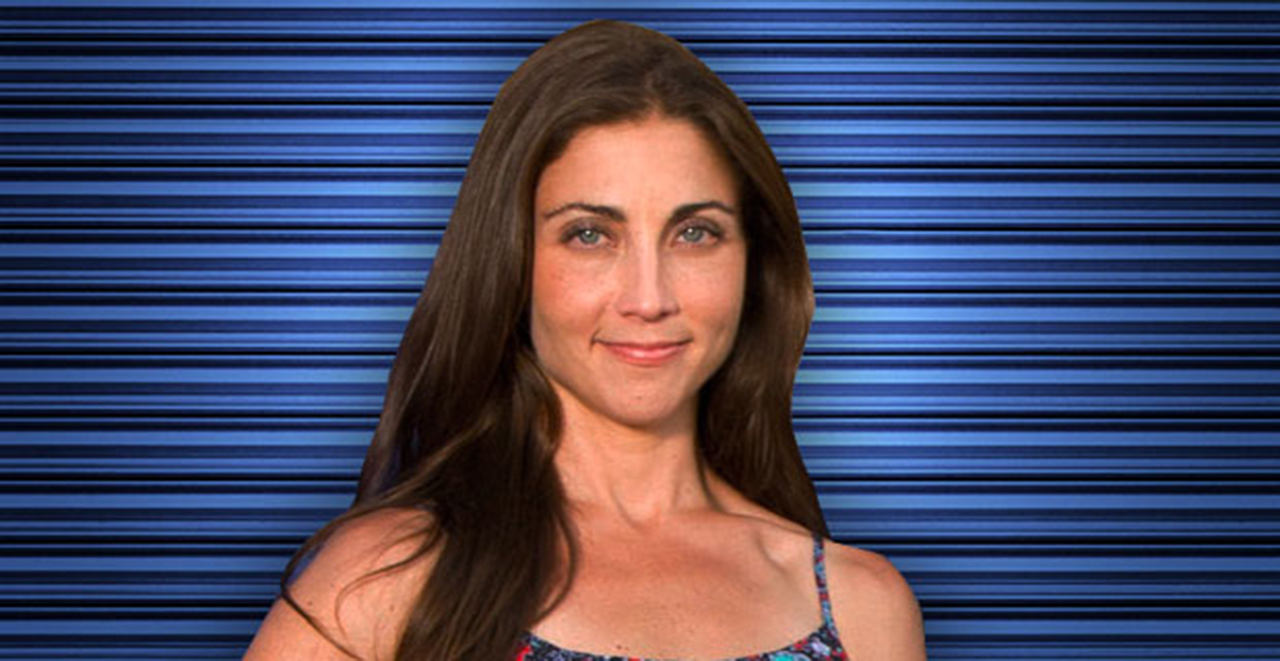 Rebecca: Tell us about how Mary's Finds started.
Mary: I made monthly videos where I showcased affordable and cool stuff I found for the home. I was so happy to get to work for Paige Rense Noland, the Editor-in-Chief of the magazine. She was 76 with 35 years under her belt working for the magazine. She taught me that there are situations and things that you cannot learn but have to experience.
Rebecca: Like what?
Mary: She always told me I have a "good eye". She taught me to trust my gut and to never second guess myself. If you have good taste, you can do anything. You can put the most expensive things in an apartment and it can look terrible. It's not a question of value, it's a question of style.
Rebecca: Ooh, good advice. We always advise people at StorageAuctions.net that if they're feeling trepidatious about starting to buy storage units, sometimes the only thing they can do is just to trust their gut and jump in!
Mary: Absolutely! I would tell first timers don't think about it just go to an auction with a specific amount of money in your pocket that is the most you'll spend and bid, act like you know what you're doing and win a unit! Even if it's crappy, who cares! It's your first time and you can get a feel for what this is all about. Remember actions speak louder than words. Don't think just do.
Rebecca: Exactly! Part of the reason Dan and Laura Dotson made the site was to give people a venue to really get informed and really be able to get amazing deals on lockers. Okay, so you're in New York, and loving the magazine life, what happened to bring you back to Texas?
Mary: A couple of things. Paige retired, and I couldn't see working at the magazine without her. I also come from a very big family, and I missed them. I realized that there was a need in Texas for what I was doing in New York. Great design that's affordable, one-of-a-kind, and cool. So I went back home. I knew I could make a store.
Rebecca: Home sweet home! I have a resale boutique of my own and I love fixing things up. It's my absolute favorite thing in life to do. I just had to go for it.
Mary: Exactly! I had no business experience, so I gave myself six months to put it all together and opened Mary's Finds; just like that! Even though I had never refurbished anything nor did I know how to paint furniture "properly", I love fixing things up and making something out of what everyone else calls "trash", so I figured I'd try stuff out and learn as I go, which I am finding out is one of the best ways you can truly see your potential.
Rebecca: We definitely see your potential, as does most of America! Tell us about your next life changing moment — How did you end up on Storage Wars?
Mary: I got involved with the show by sheer accident! I was painting in the back of my shop one day and a woman came in...she loved what was done to some furniture pieces and asked me "if I fix and make all this stuff up myself" I said "yeah" and I thought that was it. Next day she came back in with another guy and said she was a producer filming down the street and she was on her break, passing by and had an inkling if she didn't come in she'd regret it! They then asked if I would possibly do a "How-To" for A&E's website and the rest is history. I found out she was filming Storage Wars and ended up being in two episodes second season, where Moe (down the street from me) brought me some junk from a locker, which I fixed up and then they asked me to be a regular! So, all of this has especially been so great because it has all happened so naturally --- I wasn't looking to be on TV - they just stumbled upon me and I was at the right place at the right time.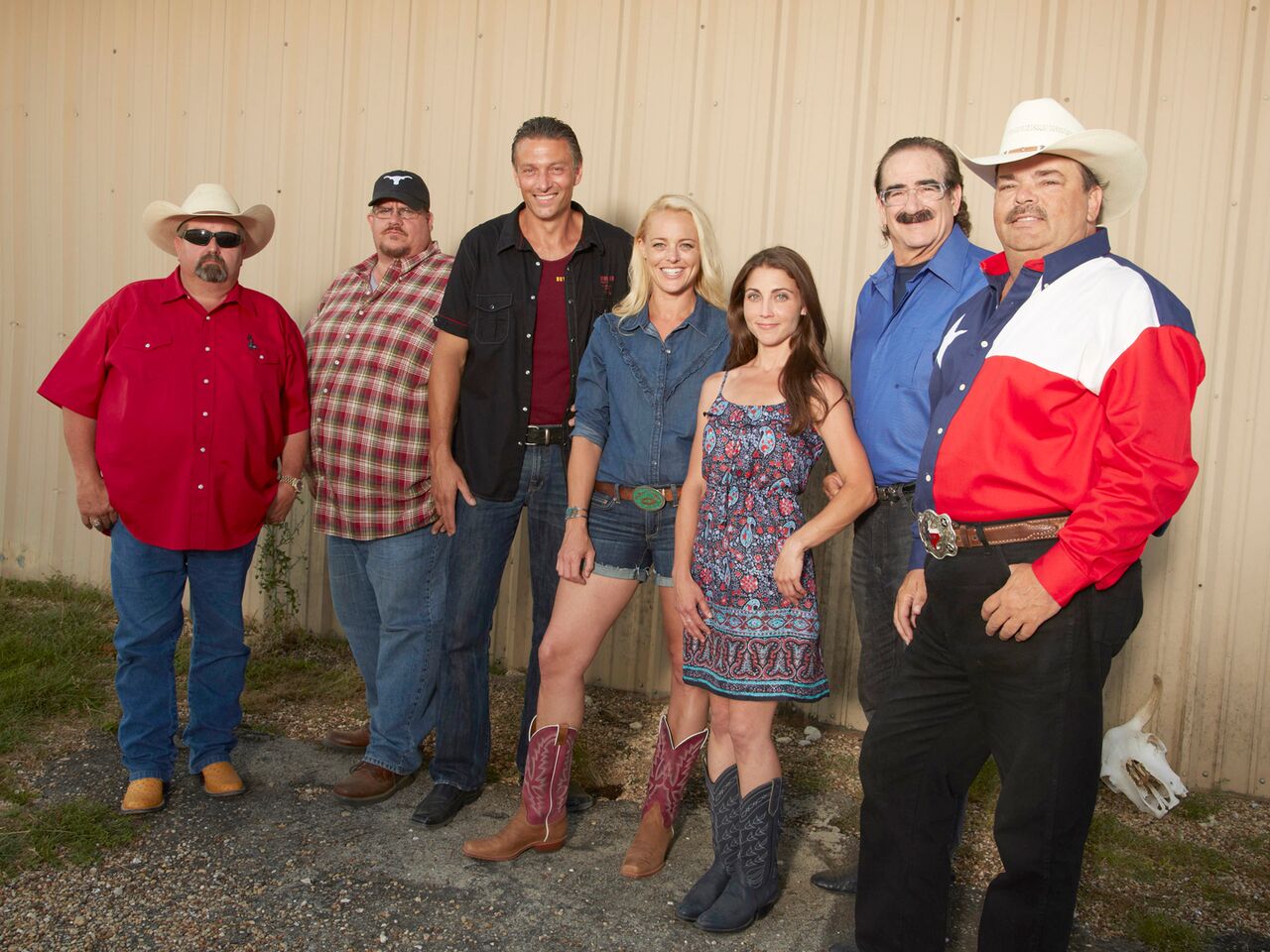 Rebecca: We are glad they found you! Being relatively new to the auction world, what was something that surprised you?
Mary: I couldn't believe how much people save. Half opened bags of flour, plastic containers of dog food, and even the urns of dogs; you name it I've probably seen it. People are crazy, interesting and exceptionally weird when it comes to what they keep and store in storage units.
Rebecca: Haha, that's probably MY favorite part! You never know what you're going to find! Do you still have your Mary's Finds store?
Mary: I realized that running a store full-time by myself (I'm single with no children) was hard. I'm at a point in my life where I appreciate freedom so when the opportunity came to move to California to be on Storage Wars, I took it! I still have an online store at http://www.marysfinds.com and I have an exciting unit for sale that will be auctioned off on StorageAuctions.net at the end of August.
Rebecca: I heard about that! Tell me more about it.
Mary: I have four storage units, which was too much, so I decided to just auction stuff off. I'm auctioning off an entire unit! I just picked one at random. It's kind of ironic because I'm auctioning it off exactly like they would in a typical tenant's auction. It's not like I went through and took certain things out. It's years of finds, and to be honest with you, I don't even know what's in over half of it! I really hope I don't regret selling it! Whoever wins it is going to hit the JACKPOT!
Rebecca: We have a ton more questions for you, would you mind sticking around and answering some more?
Mary: Not at all.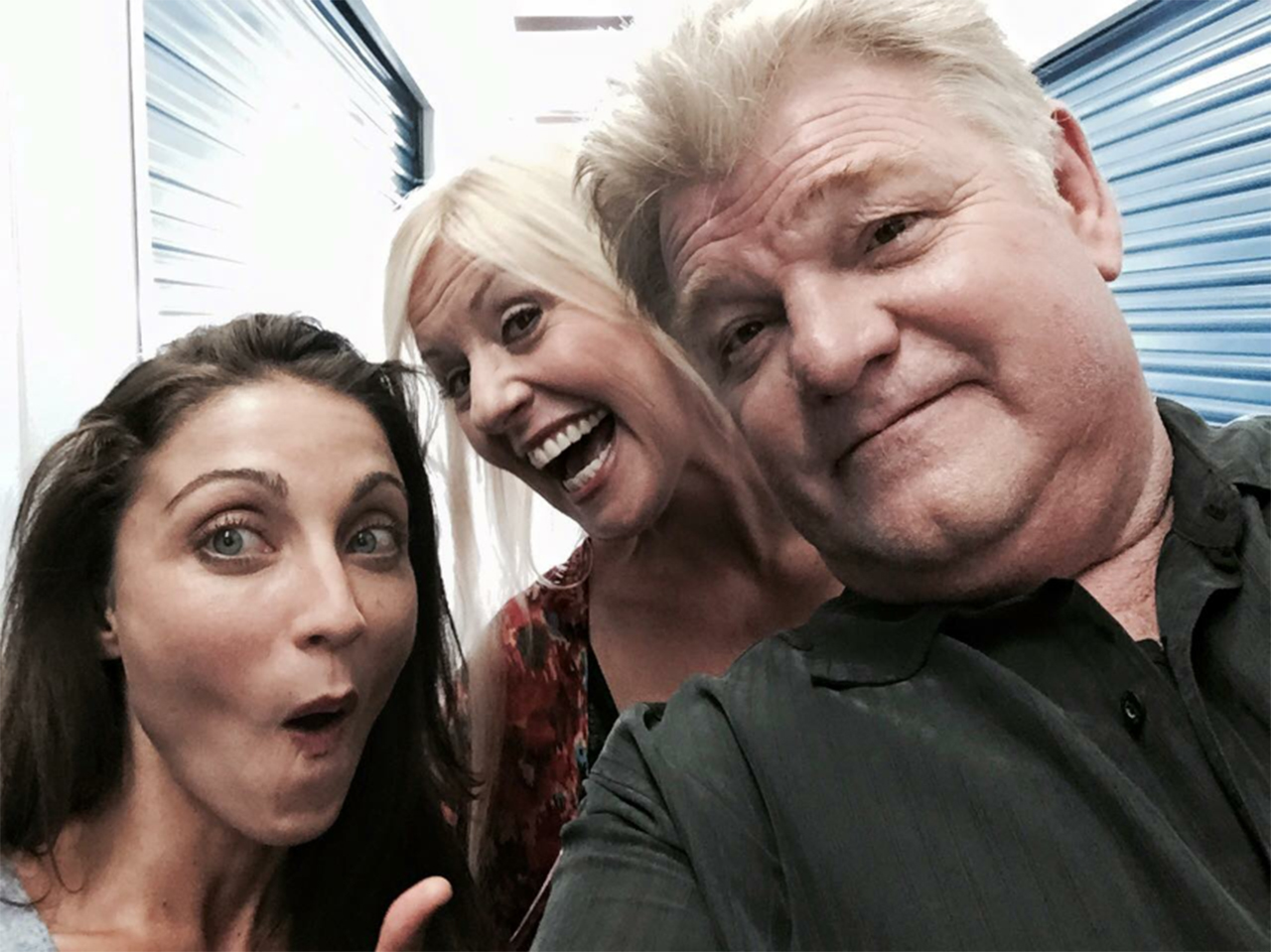 ***
That's it for part one. Come back for the second part of this interview where we'll ask Mary the truth behind her hair, makeup, and wardrobe when she's on TV, who her favorite Storage Wars cast member is, and more!
In the meantime, don't forget to check out her store at http://www.marysfinds.com and make sure you bid on that unit, from now until August 28th, exclusively at http://www.storageauctions.net — Owned & operated by Celebrity Auctioneers Dan & Laura Dotson of Storage Wars proudly present the only website that offers Live & Online Self Storage Auctions that's free to sign up, search with no listing or cancelations fees " Happy Bidding Don't Forget To Pay The Lady
Here is the direct link to Mary's Special Unit! Happy Bidding!
** All content is exclusive to StorageAuctions.net. No part of this interview can be reproduced or republished without express written permission from StorageAuctions.net.
About the contributor: Rebecca Fox is the owner and founder of Storage Heroes, and is a professional writer & storage unit buying consultant. She's born and raised in New Orleans, Louisiana, and loves refinishing furniture, glitter, and costumes. You can read more about her and her work at http://www.storage-heroes.com