Mary Padian: Finding Her Way Into our Reselling Hearts, Part Two.
This is the second part in a two part series of exclusive interviews that StorageAuctions.net did with Mary Padian. If you missed the first part, you can check it out here.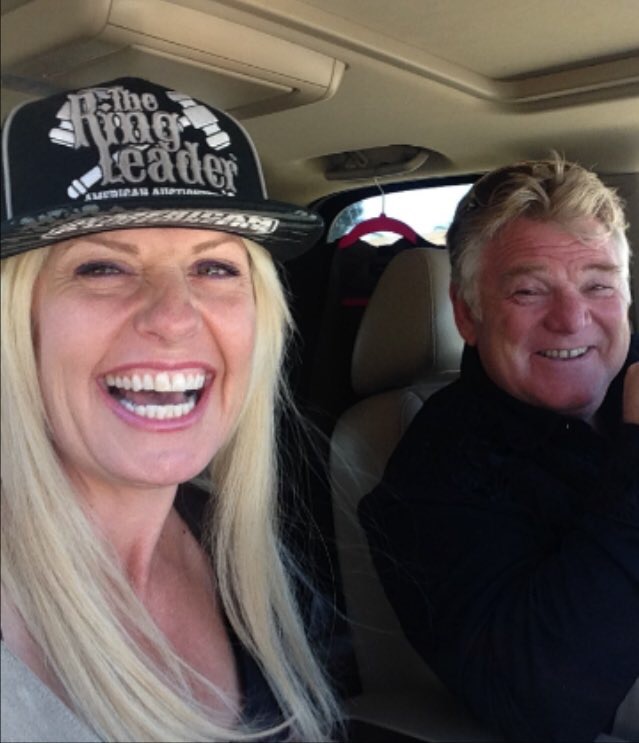 StorageAuctions.Net: Thank you so much for sticking around with us for a few more questions.
Mary: No problem.
StorageAuctions.Net: Let's get right to it. Everyone in America thinks you're absolutely adorable. Do you do your own hair and makeup?
Mary: Yes! The best thing about the show is that they film us in our own element. So I do everything myself and we don't get any special treatment. I do my own hair, makeup, and everything in the units I take out and put back in myself.
StorageAuctions.Net: Wow!
Mary: People ask me what I do to workout, that's it! It's embarrassing how strong I am! Although there are days I'd rather not dig units and I wish I had someone helping me with my wardrobe of sweat resistant clothing.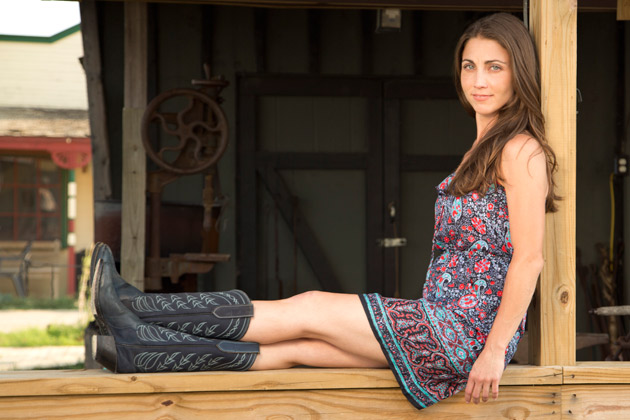 StorageAuctions.net: Yes, we always find that people are sometimes surprised by how much hard work goes into digging storage units. But it is so worth it!
Mary: Yes, I wouldn't change it for the world! I love finding lockers with potential — the greatest is rummaging through wreckage and salvaging vintage treasures!
StorageAuctions.net: People LOVE your finds and your amazing taste. They also seem to love your cowboy boots!
Mary: Honestly, I'm not a big cowboy boots kinda gal! I think my time in NYC made me a New Yorker at heart and a city gal. I'm more of a jeans, tank, and tennis shoes kind of girl! Jenny Grumbles, whom I adore and respect above all in the industry, she was a buyer on Storage Wars: Texas. She represented the cowgirl more so and better than I ever could have!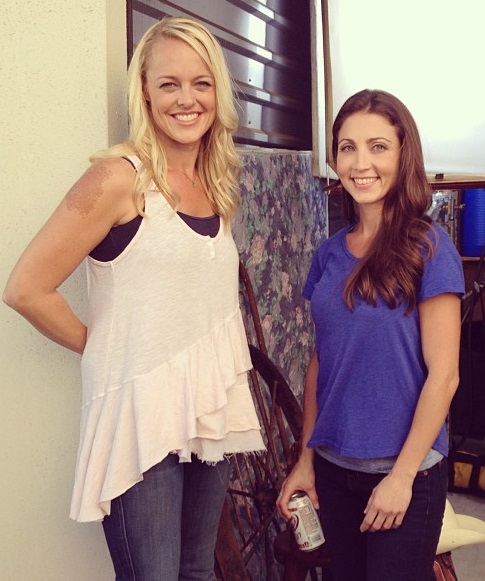 StorageAuctions.net: That's so sweet. Who is your favorite cast member on Storage Wars Texas?
Mary: On Storage Wars Texas, Jenny and Moe are my faves. Jenny, because I've never met another woman who is a workhorse like me. She's creative, funny, genuine, has good taste, AND is business savvy. She's the whole package. Moe is my other Grandpa. :) He's the kindest man I've ever met and if anything ever happened to me, after my Pops, he's the man I'd call. I trust him impeccably.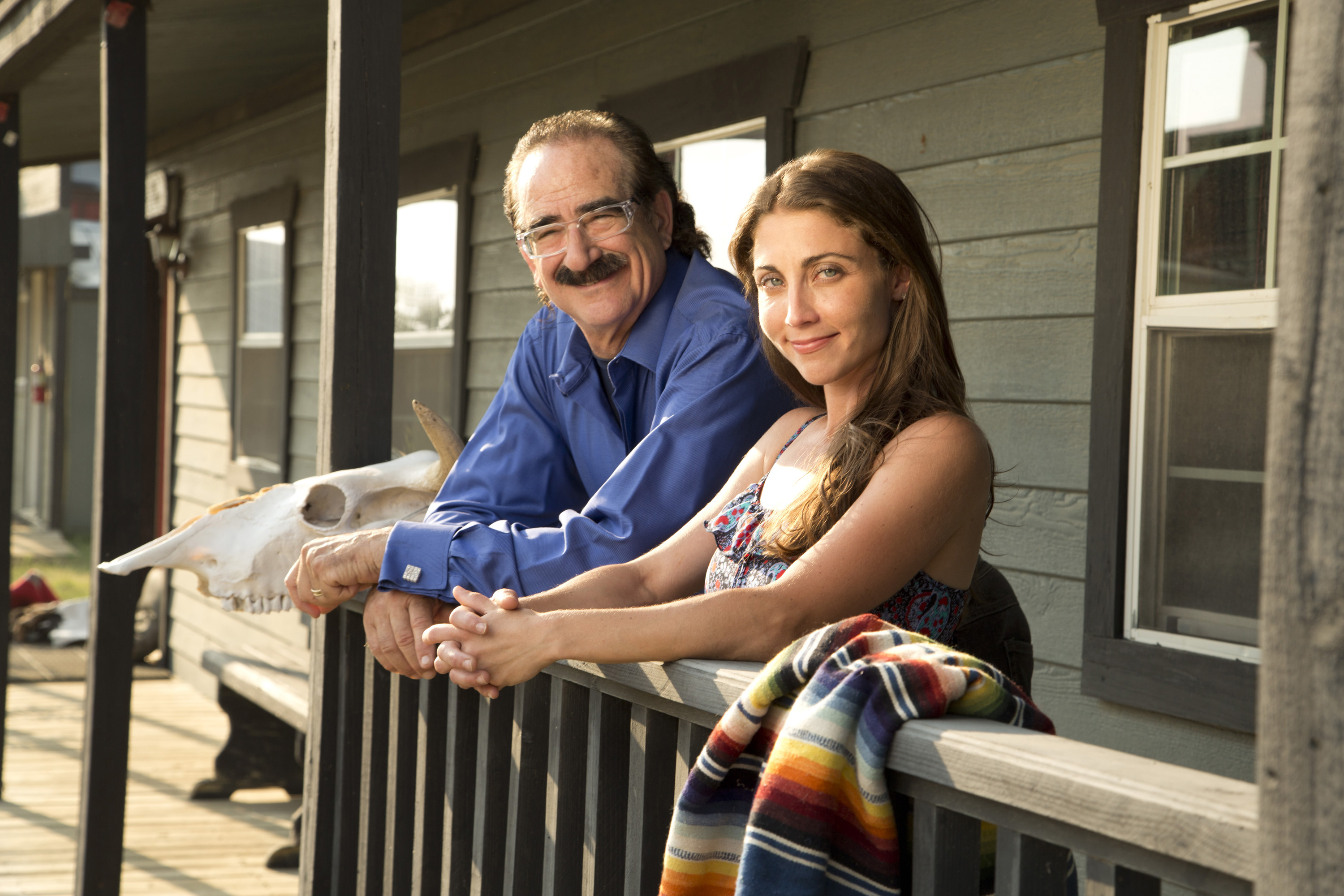 StorageAuctions.net: You can really tell that you trust him on camera. It comes through. And who's your favorite cast member on Storage Wars? Besides Dan and Laura, of course! We know you must be partial to StorageAuctions.net's founders!
Mary: Dan and Laura are like my family. Brandi and Jarrod are fun to hang out with. And I love their kids! But if I had to choose, I think of all the cast members I'd say Ivy. First, because it took almost an entire season before I found out that he was a professional football player and MMA fighter! The film crew had to tell me. The fact that he wasn't announcing that to everyone immediately made me want him to be my BFF. He doesn't care about what anyone else is doing and he just does the best he can everyday by working hard, being kind, and being a great dad. I have the best Pops anyone could dream of having, so that was the other thing I saw with Ivy; he has two great sons who want to make their dad as proud as he does them. :)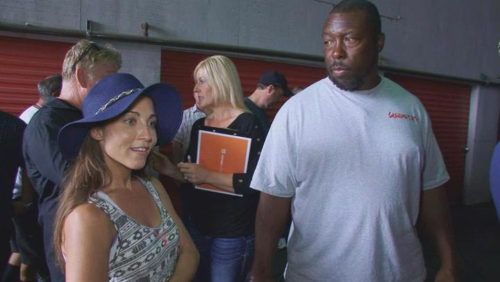 StorageAuctions.net: You're very close to your family, aren't you?
Mary: Yes! I love hanging out with my awesome, huge family. I'm the oldest grandchild of 42 first cousins (my Mom and Dad each come from families of 8!)
StorageAuctions.net: And what else do you like to do in your free time?
Mary: Besides hanging out with my family, I love crafting anything and everything, and of course thrift shopping.
StorageAuctions.net: That's of course not a surprise! What would we be surprised to learn about you?
I thought I'd be a housewife, married with three kids right now and I'm single, in CA, have my own business and am on a tv show! I Never expect anything!!!
StorageAuctions.net: How do you think your on-air personality is different from how you are "in real life"
Mary: I'm not as big of a nut bag as people think! I do not smoke weed! In my whole life I've maybe even experienced it once. Ha! I'm just having the most fun with this situation because I wasn't looking to be on TV in the first place - they found me - and the amount of filming they do compared to what is shown on TV is crazy! It's called editing, people. I am a nut bag but not an all the time nut bag :)
StorageAuctions.net: Thank you for clearing that up. We'd be huge fans of you either way. Everyone's a little nuts, anyways. Last but not least, what advice would you give to someone starting out in the retail industry? What advice would you give to someone buying storage units for the first time?
Mary: If you have the passion and drive to do something you can do anything. I don't know what the heck I am doing which makes me great at what I do: for I have nothing to compare my mistakes to; so, I'm genuinely wingin' it doing the best I can and figuring it out along the way. I'm so proud of everything I've accomplished thus far in my life because I've worked hard and I've never forgotten to stay humble and to be kind to everyone along the way.
Advice for a first timer: Don't think about it just go to an auction with a specific amount of money in your pocket that is the most you'll spend and bid, act like you know what you're doing and win a unit! Even if it's crappy who cares! It's your first time and you can get a feel for what this is all about. Remember actions speak louder than words. Don't think just do.
StorageAuctions.net: Great Advice! Thanks again, Mary
Mary: You're welcome!
Don't forget to check out Mary's SPECIAL UNIT that's up for grabs right now on StorageAuctions.net. As of the time of writing this article the bidding was at $242. That's a small price to pay for a gigantic unit packed to the gills with some of Mary's favorite finds from Storage Wars! In her words, "whoever wins this unit is going to hit the JACKPOT!"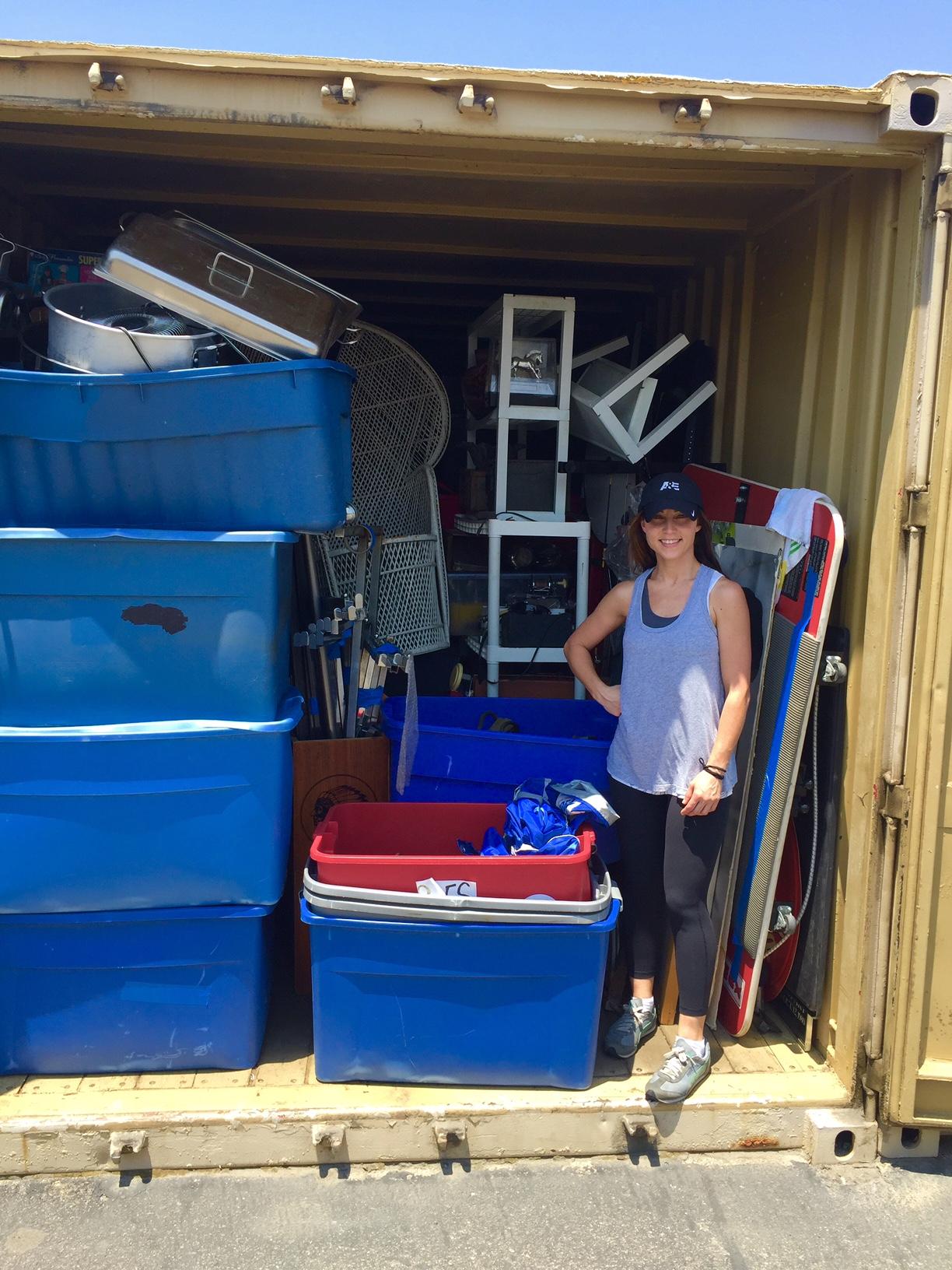 ** All content is exclusive to StorageAuctions.net. No part of this interview can be reproduced or republished without express written permission from StorageAuctions.net.
About the contributor: Rebecca Fox is the owner and founder of Storage Heroes, and is a professional writer & storage unit buying and reselling consultant. She's born and raised in New Orleans, Louisiana, and loves refinishing furniture, glitter, and costumes. You can read more about her and her work at http://www.storage-heroes.com